This one was the hardest one yet! Mike and I don't really give each other presents at holidays...I am super afraid that anyone out there reading (hello who ever you are) will take this post the wrong way...please don't! When Mike and I got married, we lived on a $16,000 salary...and we thought we were r-i-c-h! And I'm not a jewelry person at all so the idea of spending a lot of money on a big expensive ring sounded ridiculous...and it still does! BUT, as I have matured a little over the years (hahahahahahaha) I have started to notice all of the BLING my friends wear. So one day I found "the ring" it was like the angels were singing and a bright light was shinning down upon it. Well, it just so happens it was $29.00...yep, a fake-a-roo. I certainly didn't care one bit. So I bought it for myself. It was about 3 sizes too big for me but I was thinking I could take it somewhere to get it re-sized (don't laugh). Well, the guy on the other end of the phone was laughing...I guess you can't re-size a fake ring :( So when I told Mike what had happened he offered to buy me the real version of the ring. Of course I said no...to his utter relief, I'm sure. But he did make me a promise...he would buy me my dream ring on our 25th wedding anniversary. And when that day comes, I will let him.
Day 8: Gift from the heart...Photograph something your loved one has given or promised to you.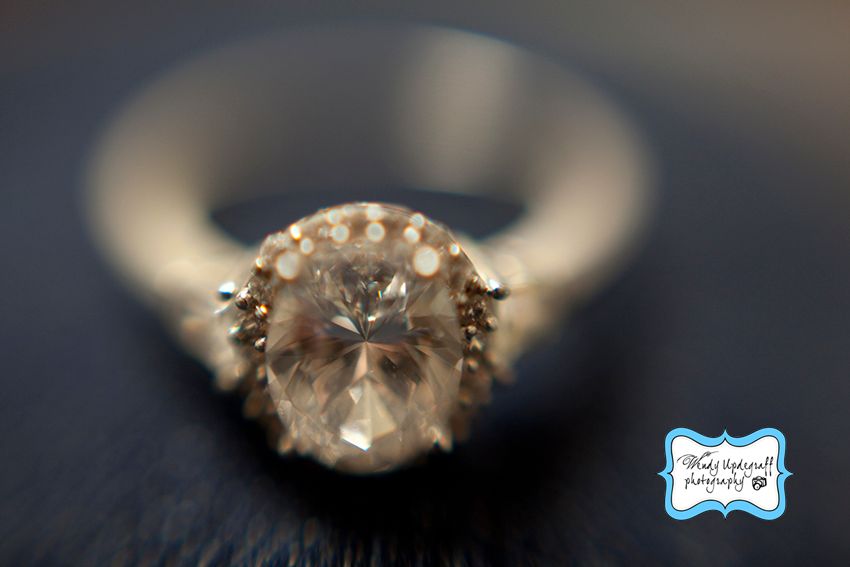 P.S. for any photogs reading this...I did a neat little trick with the camera, I turned my 50mm 1.2 around and held it up to my camera and manually focused. The photograph above is SOOC.