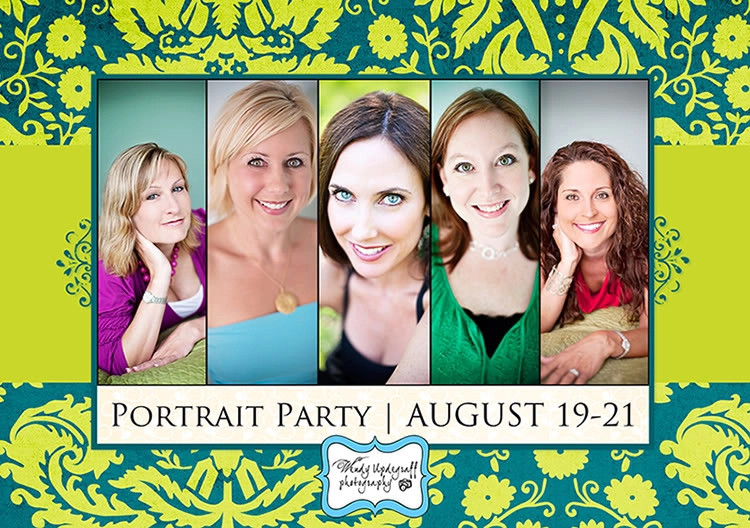 Ready for Round 2? OK, let's focus on YOU!
Sometimes we get so busy snapping pictures of our families or our friends that when we need a picture of just ourselves, the choices are slim. Let's solve that! Please join me for a portrait party August 19th, 20th and 21st where it's all about you.
Some ide...as for your new fabulous self-portrait:
facebook profile
frame it as a present for your spouse or parent
dating website profile
scrapbooking
Enjoy snacks and wine...bring your friends and RELAX...you deserve it! You will have a mini photo-shoot and receive 2 edited images emailed to you within one week. Each photo-shoot will only take about 10 min or less (I guess that depends on how much wine you drink...lol).
Also, if you choose to book a full session for a future date at the party then your Portrait Party fee will be waived! This is the perfect time to reserve your Christmas picture sessions!!!
There are 3 sign up sessions, you can drop in any time during the session you choose. The party will be held at my home & I'll send you directions when you reserve your session time. The cost is $25 per person.
RSVP by August 16th | call: 904*708*3864 or email:
[email protected]
Sign up times are:
Thursday August 19th 5:30pm-7:30pm
Friday August 20th 5:30pm-7:30pm
Saturday August 21st 5:30pm-7:30pm
If you have any questions, just give me a buzz.