Tomorrow my sweet Bella turns 8! You might remember her
UP party here
that we had last year...because that party was a little over the top, this year we decided to have a really small birthday celebration...but since it in just not in my nature to do anything "low-key" I decided to make it small in numbers only, lol! Bella got to pick two of her closest friends and her cousin Zoe to come over for a slumber party.
We came up with the theme of Camp Bella when we were looking at my Favorite Designer/Artist
Lori Marie's website
. We have a few of her pieces and love her style and colors, she is uber talented!!! We saw her feather headpiece and decided to have the whole party center around it! It turned out perfect and Bella and her friends had a great time!
It was raining most of the night so I was really glad we decided to have it all inside this year, a lot less stressful!! We managed to sneak outside for a few minutes here and there, to blow bubbles and to make s'mores (you can see the rain drops in the s'mores pictures!). The Scavenger hunt was so much fun I was too busy participating instead of snapping pics, sorry :(
The crafts the girls made turned out really cute. The Rain-sticks came from a tutorial Lori Marie had on her blog and the hand silhouettes came from a tutorial I found on Pinterest.
Pinterest was a great party planning tool that came in so handy this year!!! Lots of the ideas I used came from there. If you haven't signed up yet, definitely do...it will feed your creative side!!! I will list all of the insanely talented vendors I used at the bottom of the post ;)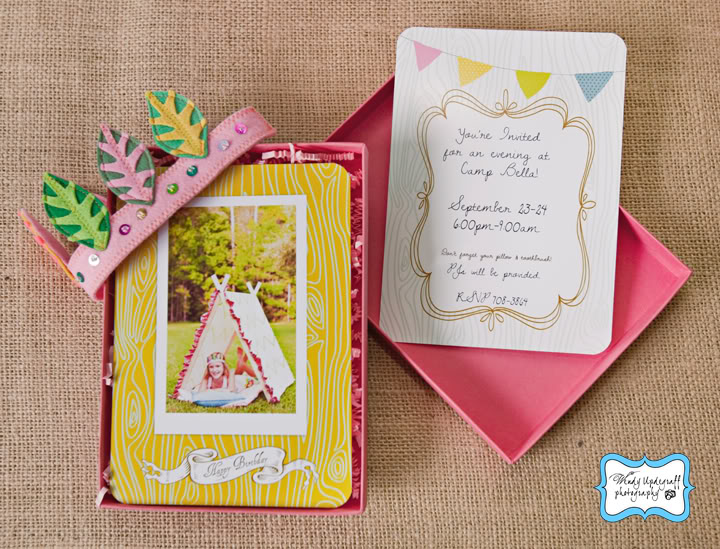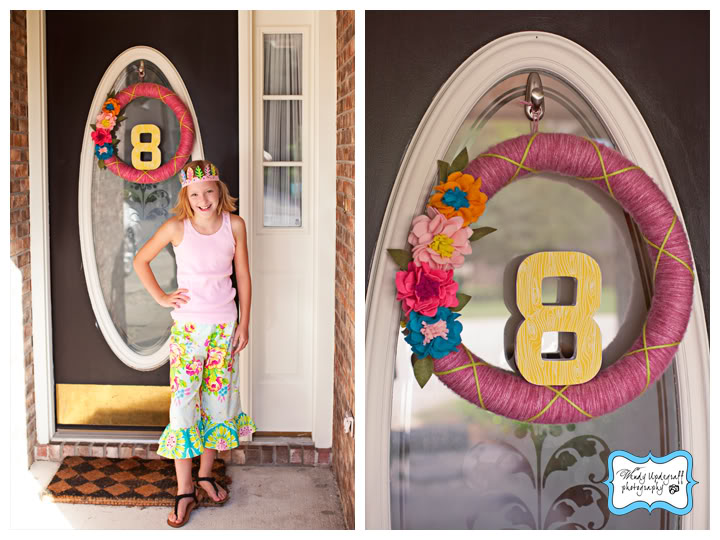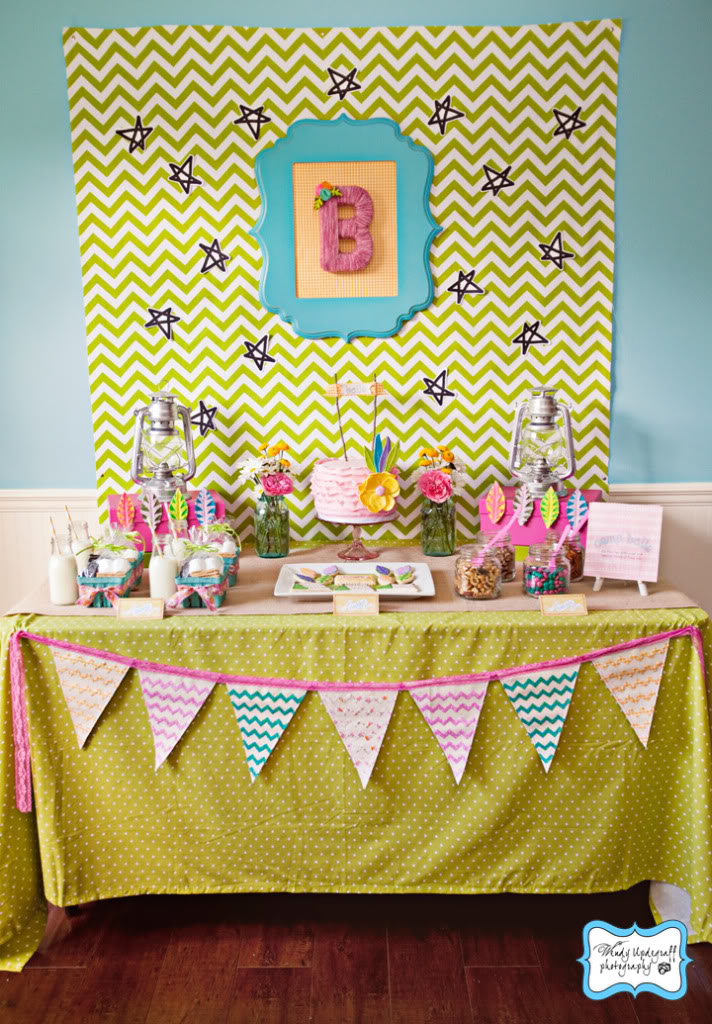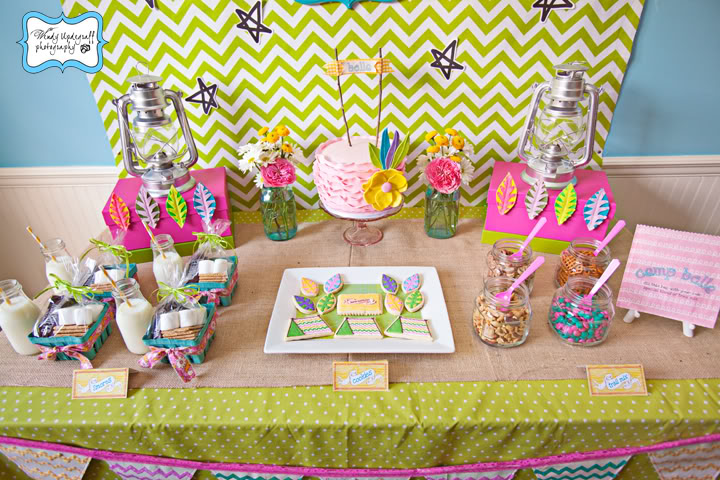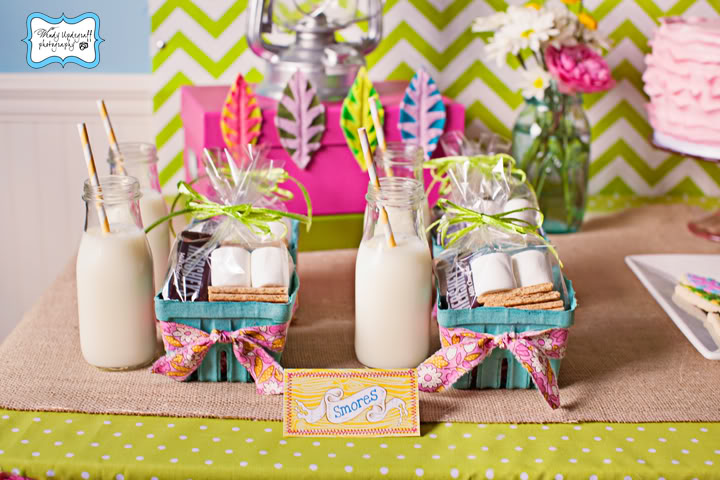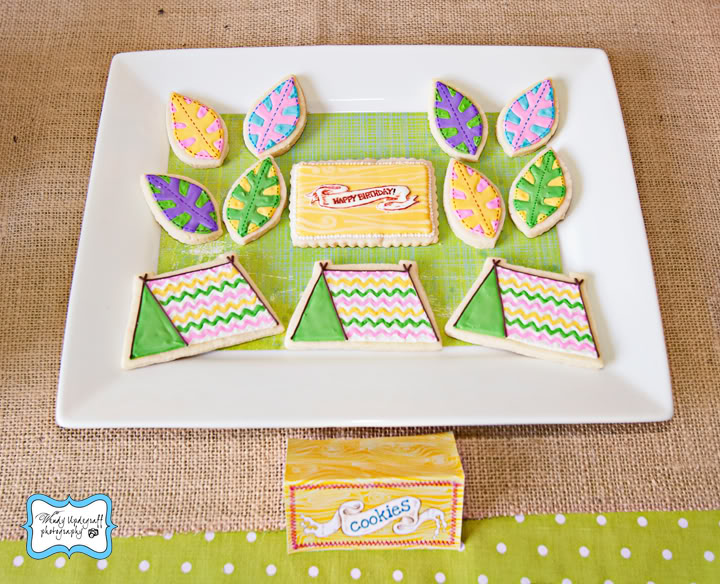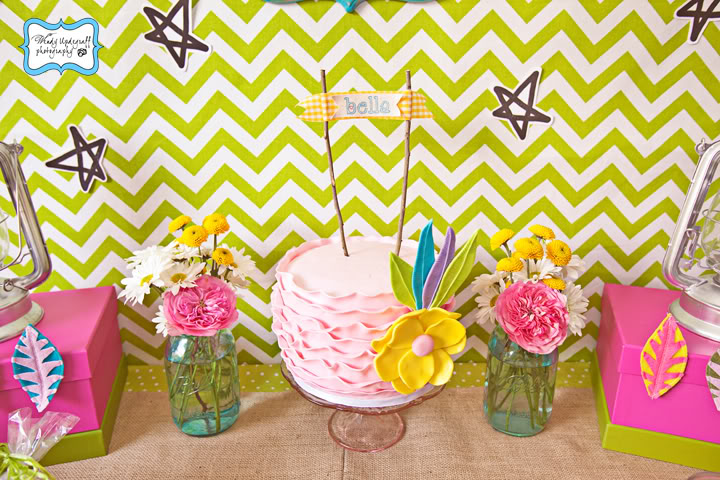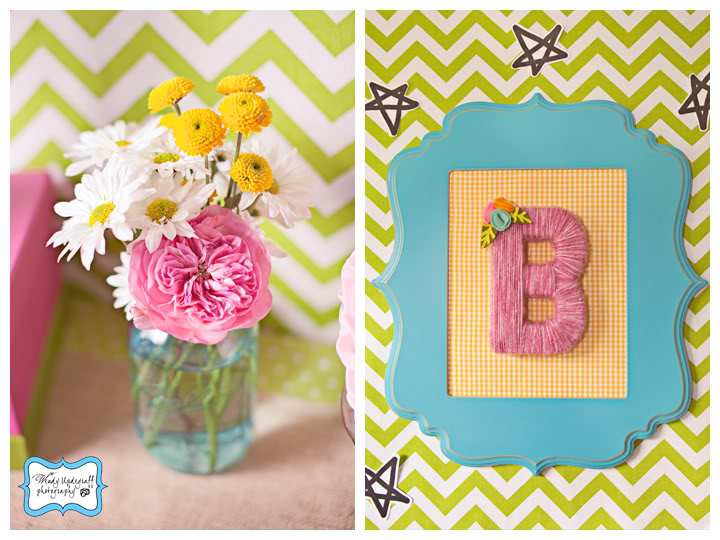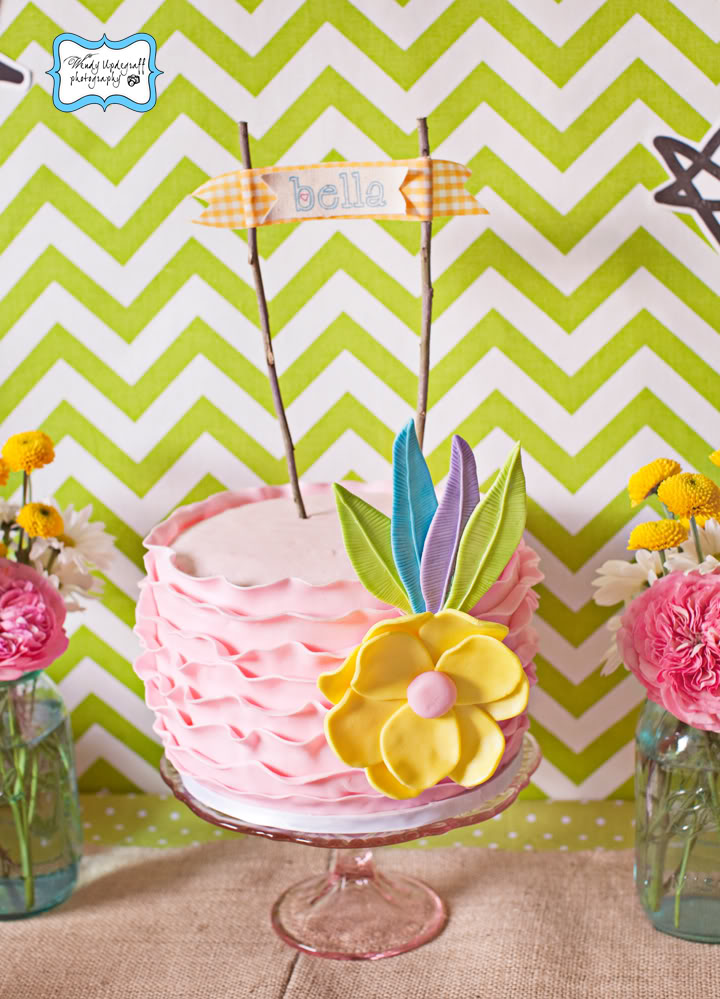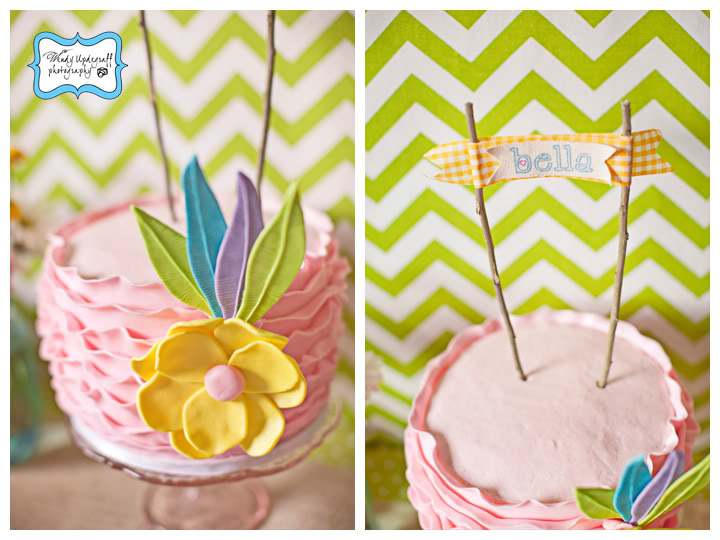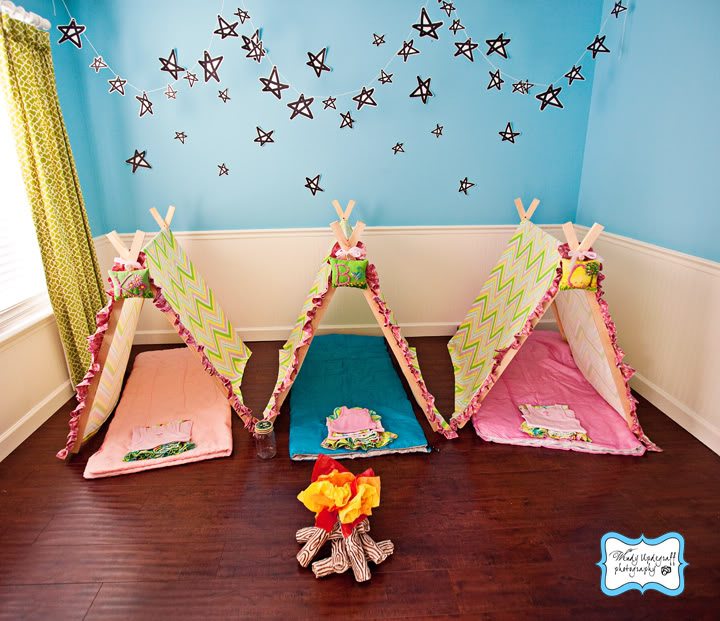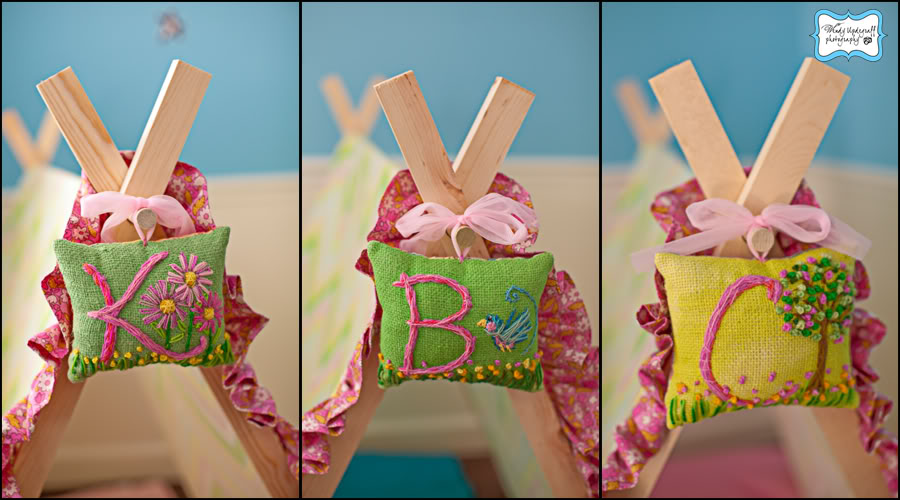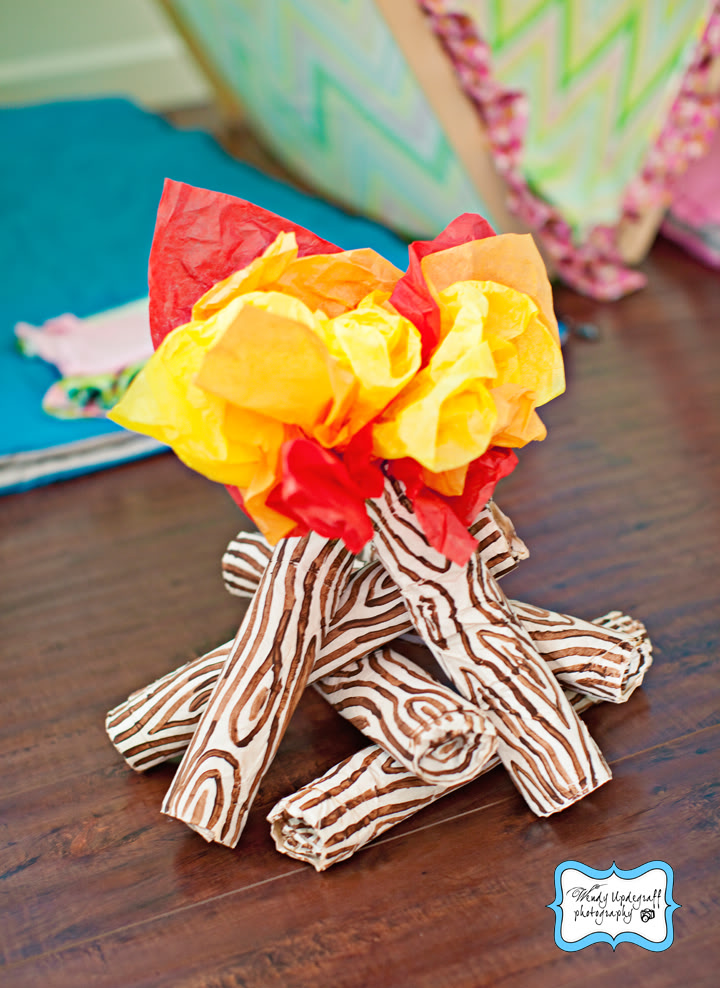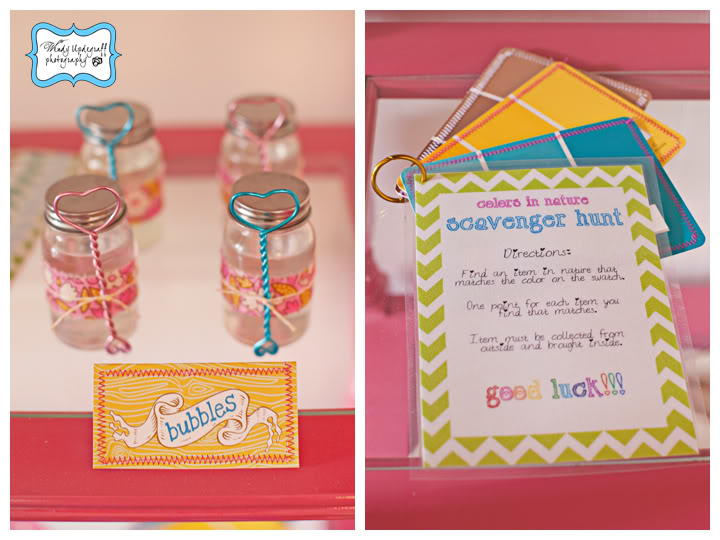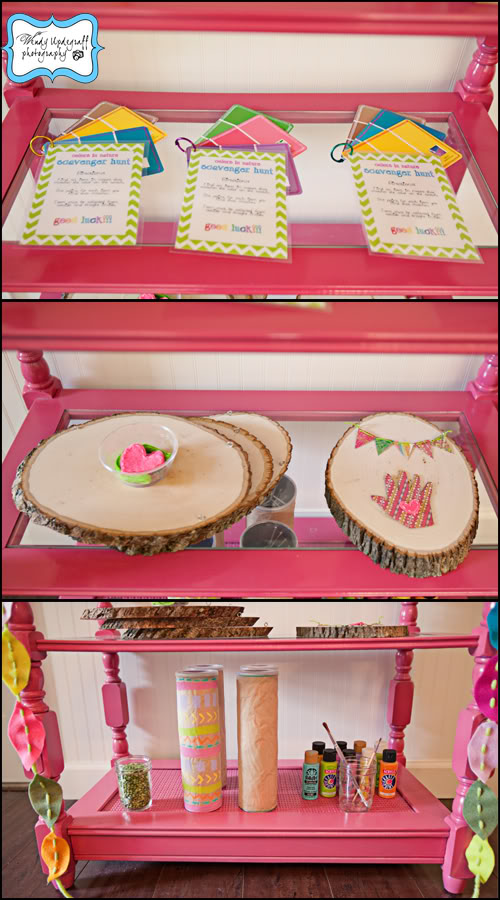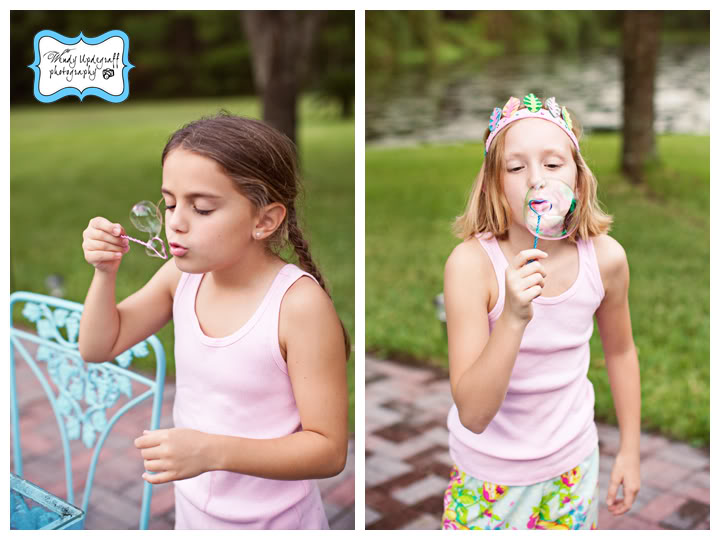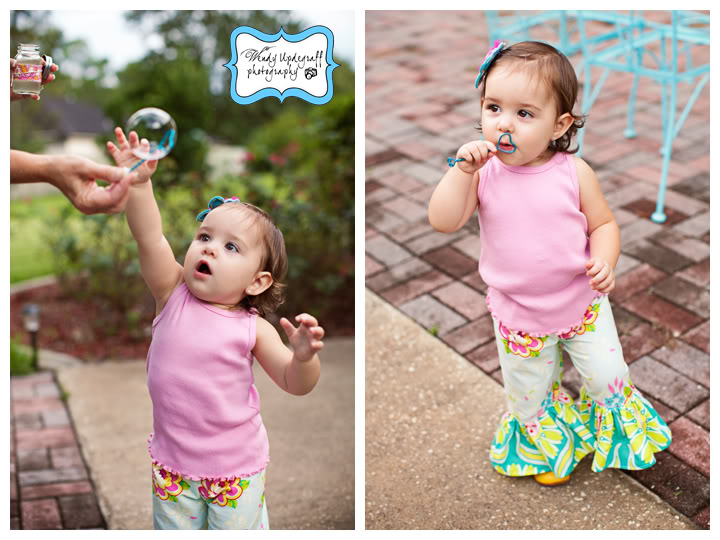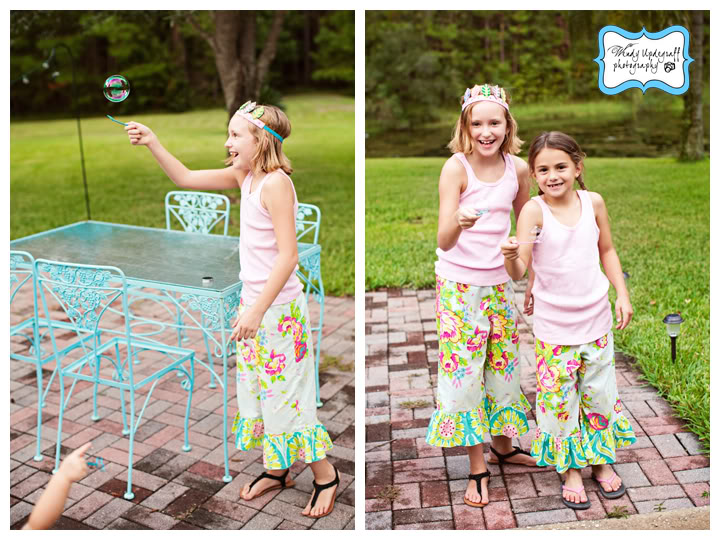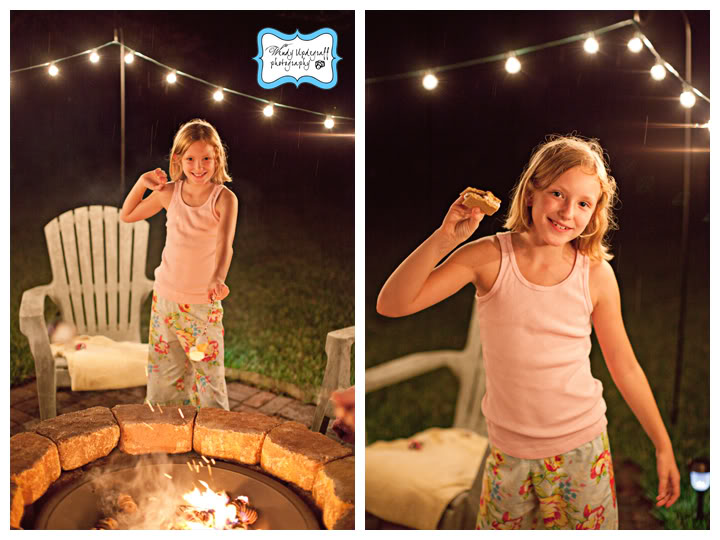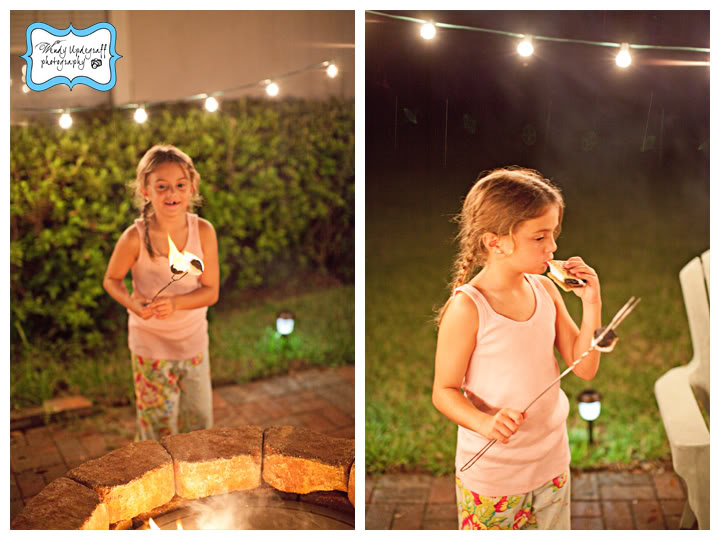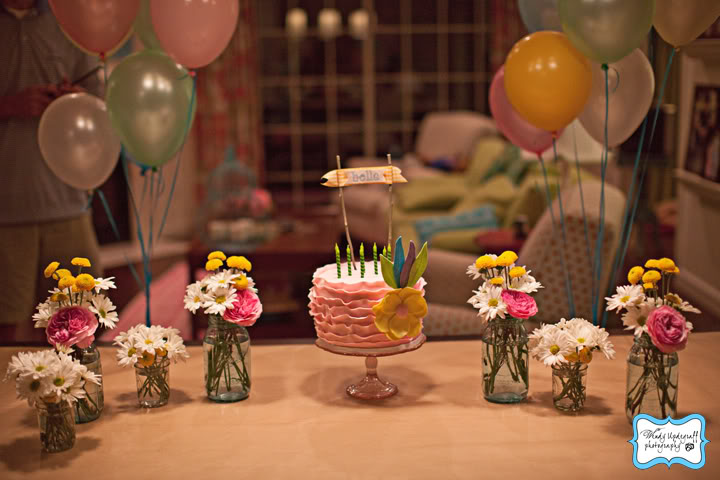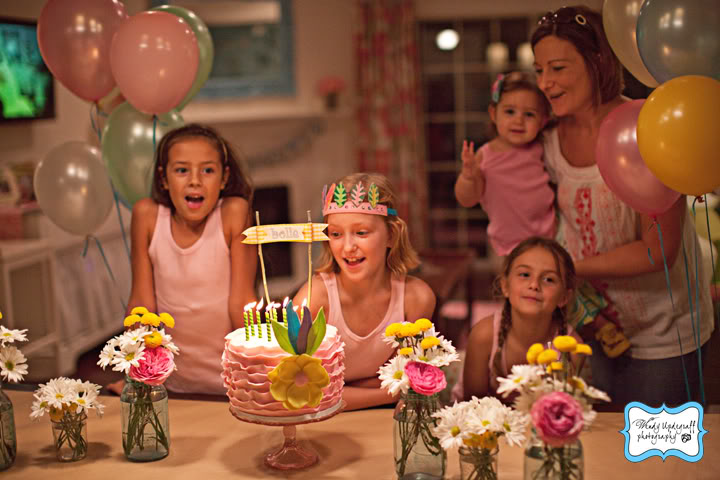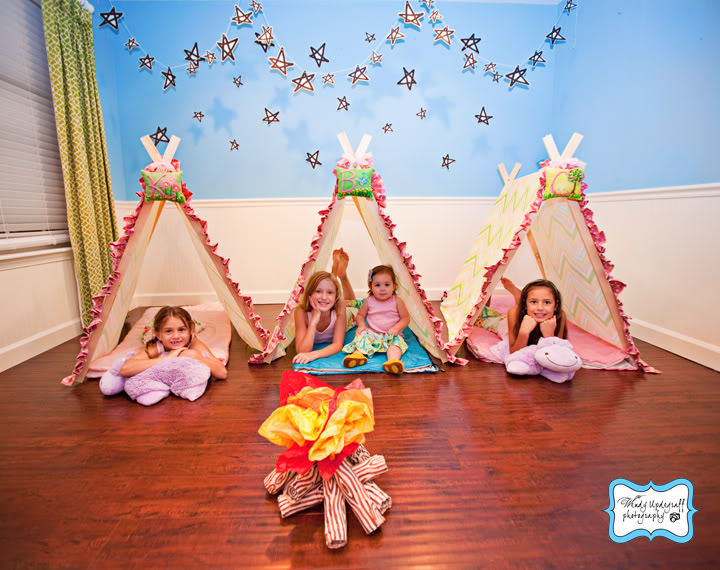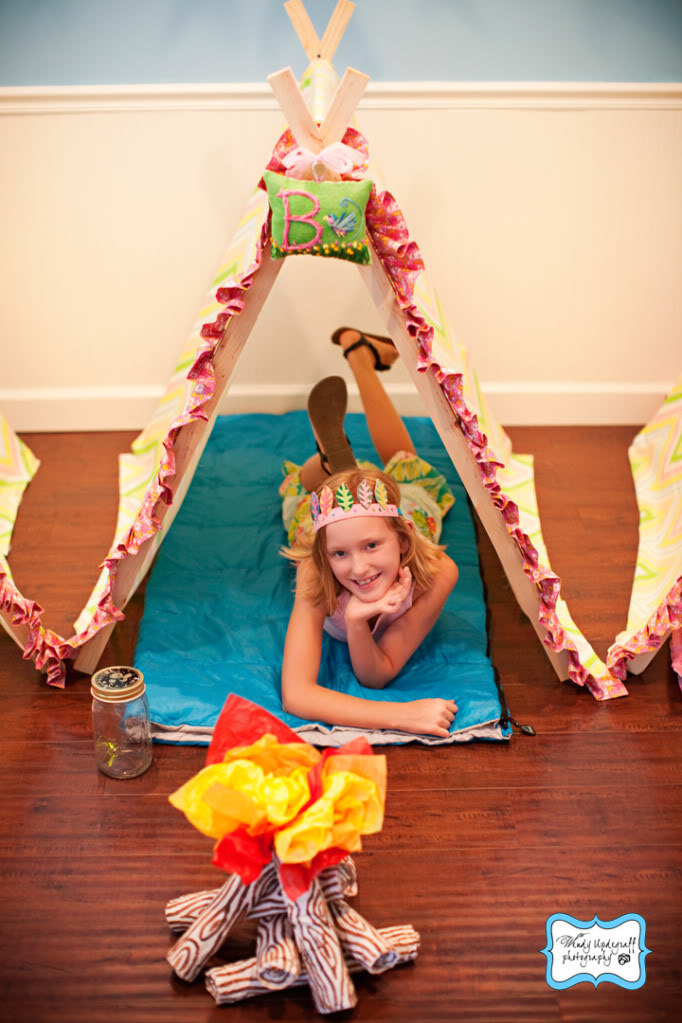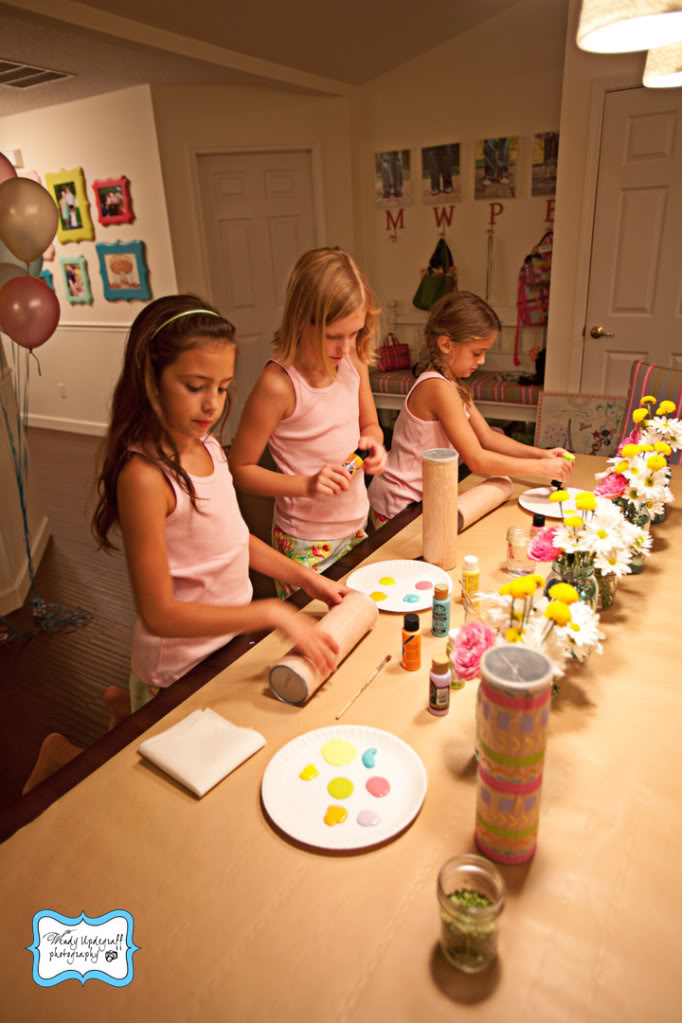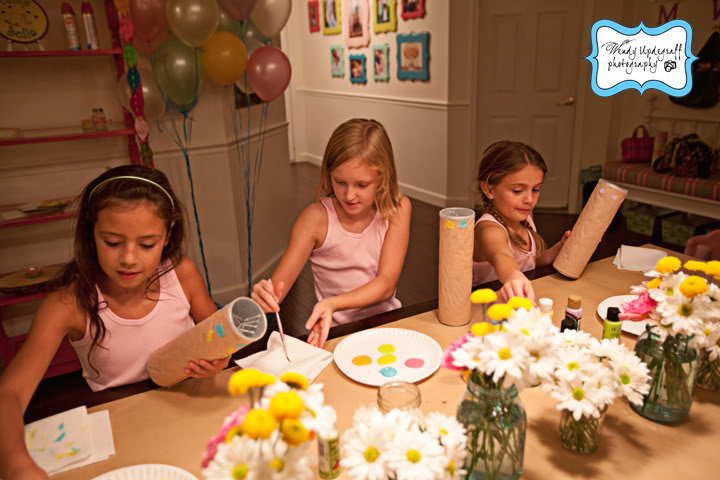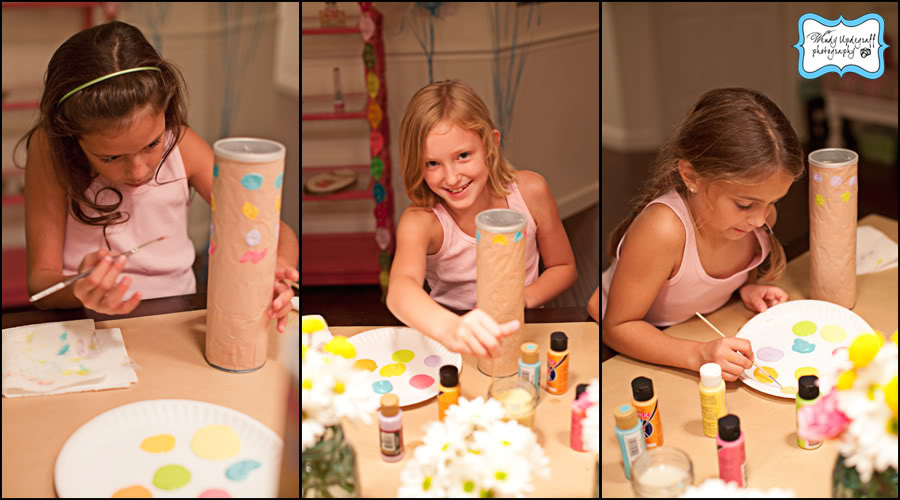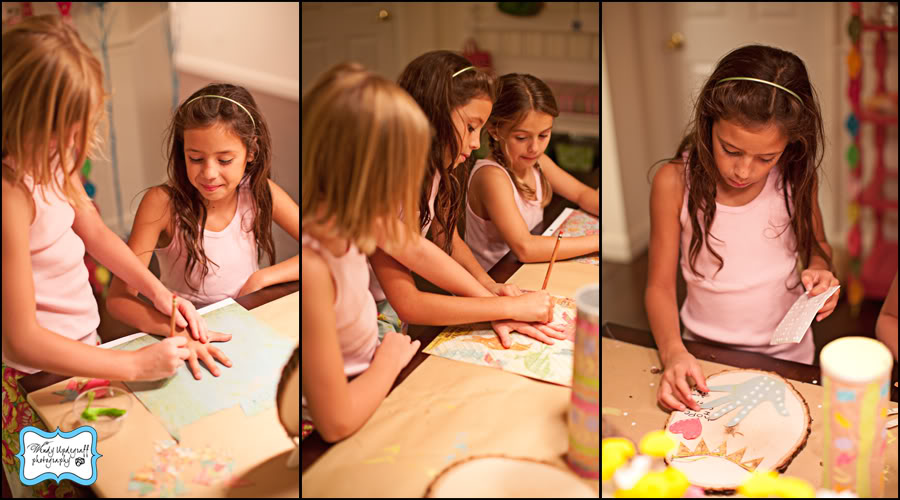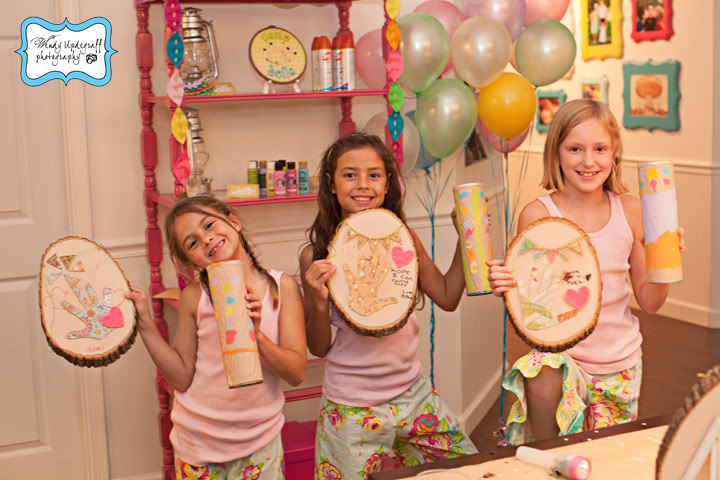 Vendors Used:
Feather Headpiece & flower pin on yarn B:
Lori Marie
Cake:
Love & Sugar Kisses
Straws, s'mores crates & Trail Mix bags:
Shop Sweet Lulu
Custom Cookies:
BeesKnees Creative
Frame:
The Organic Bloom
Handmade Pillows:
YelliKelli
Bubble Wands:
Blooming Elephant
Matching PJ's: made by my Mom ;)
everything else: made by me ;)